Marlene Harrison, BS, RN-BC – Vice President
Call Marlene at 818-825-5747
Click here to email Marlene
AREAS SERVED: San Fernando Valley, Santa Clarita Valley and San Gabriel Valley
Marlene Harrison is a veritable icon in the field of Geriatrics. With more than 24 years of experience in this field, she spent 10 years as the Director of the Center for Aging, Research and Evaluation at Granada Hills Community Hospital. At the center, clients could be evaluated and treated for chronic conditions of aging and for diseases such as Alzheimer's, Vascular Dementia and Parkinson's Disease. In addition, the center offered education and support groups, which formed the basis for "The Memory Club," a very successful program which continues today.
A registered nurse, Board Certified in Gerontology, Marlene has also worked with oncology patients and in the field of rehabilitation, which certainly serves her well now. In her "younger days", she spent seven years teaching English and Social Studies to High School students.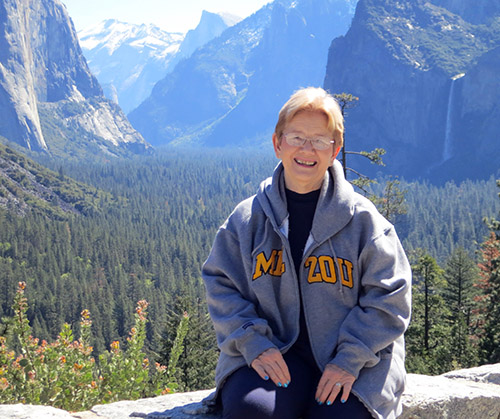 Marlene participates on many of the ongoing committees which enhance the elder community and support the caregivers. Among those, she was Program Director of the Center for Aging, Research and Evaluation at Granada Hills Community Hospital. Marlene also served for seven years as chairperson of the annual Caregiver Wellness Day, which is part of the Greater San Fernando Valley Office of the Alzheimer's Association. Additionally, for fifteen years, she managed the exhibitor tables at the yearly Los Angeles Alzheimer's Association's Memory Walk. In June of 2006, she was honored by the Alzheimer's Association at their annual volunteer luncheon.
Marlene and three of her colleagues started the former San Fernando Valley Aging Network that enabled professionals in the field of aging to meet and exchange ideas. This has evolved into the All Valleys Aging Network (AVAN) where Marlene serves as Secretary. The meetings include current education and introduced the members to the ever changing evolution in the field.
Above and beyond her many contributions to the field, it is Marlene's warmth, compassion and commitment to our clients that makes her such an integral part of the Concepts Team. Both Marlene and Sue Pomerantz are founding and board members of M.A.P.S. Charities, Inc. which assists disadvantaged seniors and their families in Los Angeles County with funds for short term solutions. Marlene is currently Vice President of M.A.P.S. Charities, Inc. Marlene also serves on the Health and Wellness, Disaster Preparedness, Mentors and Taste of Encino committees at the Encino Chamber of Commerce. She is a member of San Fernando Valley Marketing and Admissions Professionals and JNET which is a business networking organization for the Jewish Community.