Chevas Rainer – Senior Housing Specialist
Call Chevas at 818-693-5269
Click here to email Chevas
AREAS SERVED: South Bay and Long Beach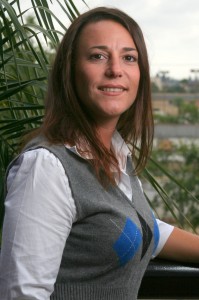 It is no wonder that Concepts' newest addition, Chevas Rainer, connects with seniors and their families with such ease and grace. Coming from a depth of background in hospitality and event planning for two five-star hotels in the Los Angeles area, Chevas understands the concern, expectations and yes, the stress, of transitional, life-changing experiences.
From what would "seem" to be a happy, carefree environment, but in reality has its own moments of tears and frustration, Chevas took her passion for customer service and treating people with kindness and respect to a very different arena, health care. In this environment, she was exposed to a heightened and challenging definition of concern, stress and expectations. Her draw to this client, mostly seniors and their loved ones, drew her in and in this professional circle, she has remained.
With experience as a patient advocate, which has included a home health company, home care and a top skilled nursing facility, she has settled into life with Concepts for Living, where her advocacy continues, as does her deep affection for those who need consultation and guidance in the maze of finding senior housing options.
The priority of family is of the utmost importance to Chevas, a value she learned well from her mom and dad, married 44 years. Nothing in her life is more significant to her than her sweet, precious family; her husband, her adorable toddler twins (boy and girl!) and her cat, Floyd. A modern woman, she does it all and does it so well.
Her most recent accomplishment is her certification in social work, adding to the depth of health care background and capability that Concepts is so proud to have and boast.
We are so proud and do boast of Chevas!!