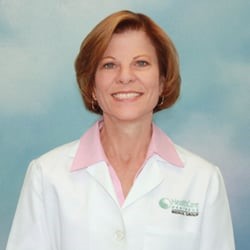 My desire to be a nurse started at the age of 16 when I worked as a Nurse's Aide, in my father's convalescent hospital. Seniors were always a part of the patient population mix during both the years at LVN school and also when I became an RN working in hospitals on medical-surgical units, critical care, telemetry units, emergency department, and oncology.  In 1990 I was the charge nurse in an AIDS unit for about 5 years. I moved to home care and Hospice when the treatments were being transitioned to home.
In 2000 I graduated from Cal State Dominquez Hills as a Certified Family Nurse Practitioner. I furthered my experience working in medical offices, the student health department at a local college, a community health clinic, provided in-home health assessments, worked to certify patients and provide monthly visits for Hospice care patients.
In 2015 I had the honor of caring for both my parents through illness and their passing. This allowed me to "be on the other side" and increased my appreciation for both the mental and physical changes our seniors encounter during this chapter of their lives. Witnessing first hand, the difficulties they face when needing to ask for help, accept help and adapting to their new challenges. During this time, I also experienced how family members deal differently with this transition.
After 40 years of working in the health industry, I retired in August of 2019. However, I was unable to relax and decided to start another career. I feel both my professional knowledge and skills together with my personal experiences have given me an excellent foundation to assist families when making hard decisions and transitioning their senior loved ones.
I am also a member of the Southern California Bioethics Committee Consortium; a medical bioethics group comprised by legal, spiritual and medical professionals looking at the most pressing ethical issues our seniors and their families are faced with. We support and assist family members who need to discuss sensitive issues such as long term care, end-of-life decisions and how to effectively communicate with their health care providers.
I am pleased to be a part of Concepts for Living, and look forward to assisting seniors and their families at this time of need.