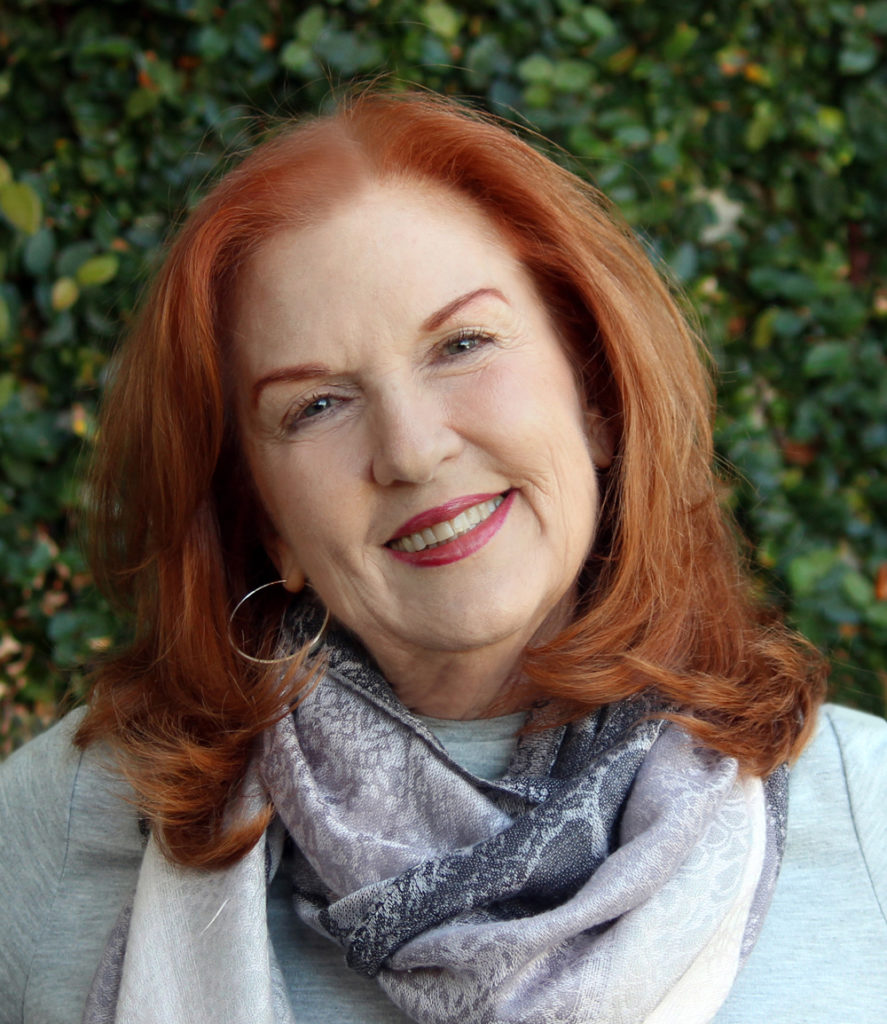 Call Susan at (818) 996-5311
Susan Pomerantz, Founding Partner of Concepts for Living, ventured into senior care at the Jewish Home for the Aging as Director of Volunteer Services, following a major career transition in 1991. From there, Sue developed prototype volunteer programs for privately owned nursing facilities throughout the Los Angeles area. However, it was her love for the care that hospice provided that gave her a heartfelt mission. At the inception of a new Southern California hospice, Sue was invited on board as the Director of Community Education and Admissions, as well as the Director of Volunteer Services.
With a Bachelor's degree in Journalism and Communications from the University of Illinois, Sue actively utilized her background to educate the community in the hospice philosophy.
As the founding partner at Concepts for Living, her respect and love for seniors is validated daily and the educating continues. With almost 30 years of experience in the senior care field, Sue combines her instincts for listening, encouraging and caring with her formal training in communications. This enables her to accomplish the mission of Concepts: helping those in need of direction and change with answers to their living needs, advising the choices available to them and offering a solution.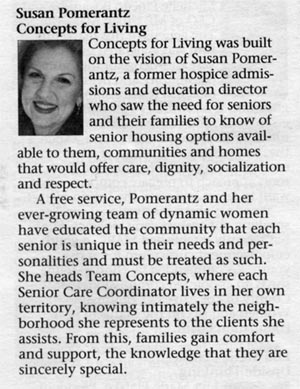 In May 2008 Susan was nominated for the Women Making a Difference Award, given by the Los Angeles Business Journal. She was among many prestigious nominees for an award that honors the most inspirational women business leaders in Los Angeles.
Susan was the chosen Honoree for the 2010 Community Service Award, given by San Fernando Valley MAPS, Inc. The purpose of this organization is to raise funds and earn grants to enable disadvantaged seniors and their families with short term respite funds. Susan was the honored guest at their annual fundraising luncheon, where she was recognized for her many years of service to the senior community. It was attended by several hundred professionals in the senior care industry.
Person + Place = Perfect Match