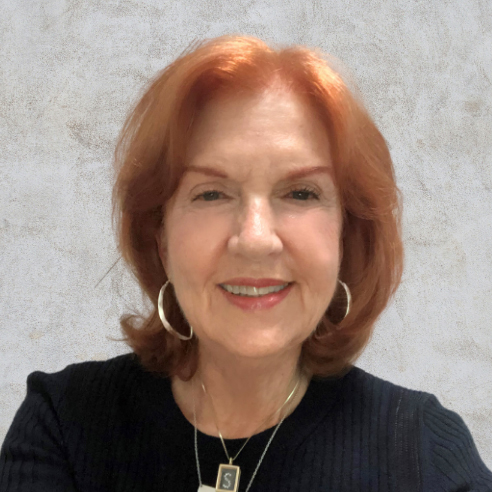 Call Susan at (818) 996-5311
Following a major career transition in 1991, Susan Pomerantz, owner and founder of Concepts for Living, ventured into senior care at the Jewish Home for the Aging, first as a volunteer and soon, as Director of Volunteer Services.  And a new career was born! From there, Sue developed prototype volunteer programs for privately owned nursing facilities throughout the Los Angeles area. However, it was her love for the care that hospice provided that gave her a heartfelt mission. At the inception of a new Southern California hospice, Sue was invited on staff as the Director of Community Education and Admissions, as well as the Director of Volunteer Services, where she remained for several years.
With a Bachelor's degree in Journalism and Communications from the University of Illinois, Sue actively utilized her background to educate the community in the hospice philosophy.
Departing hospice with the idea that there should be "an alternative answer to senior living" other than home or nursing home, Sue jumped into the almost invisible area of assisted living and on May 4, 1999, Concepts for Living opened its doors. She says, "Watching the explosion of this industry has been an E-ticket ride"!
Among several awards throughout her career, Sue has been nominated for the "Women Making a Difference Award", given by the Los Angeles Business Journal and was honored with the "Community Service Award" by MAPS Charities (Mission to Assist and Provide for Seniors), an organization dedicated to raising funds for the purpose of bettering the lives of disadvantaged seniors with short term respite funds.  As a founding Board member and Board officer, Sue has dedicated the past 12 years to bettering the lives of this underserved senior population throughout Los Angeles County (www.mapscharities.org). Additionally, for many years, she served on the Board and as a Board officer of OPICA, a west Los Angeles day care center for seniors with dementia and support for their caregivers (www.opica.org).
Her other passions include her husband of 50+ years, their three children, three in-law children, their German Shephard and always, for FUN, LAUGHTER and ENDLESS JOY, their five grandchildren.
She is ever so grateful to her small, but "uber" mighty team of genuinely kind, compassionate and caring, professional Wonder Women, who comprise her team and the family of Concepts.
When asked when she might retire, her answer is, "Why would I"?
Person + Place = Perfect Match